Digital Products & Services/Performance Marketing
A compression wear's digital landscape, whipped into shape.
Despite being a frontrunner, SKINS wanted to break out from their traditional marketing model. We helped them win over today's fitness fanatics by unlocking their shared passion for performance.
At the sharp end of sports and fitness, improvements in performance are measured in small, but significant amounts. We applied this thinking to fine-tune to each of SKINS' digital platforms, creating a lean, mean user experience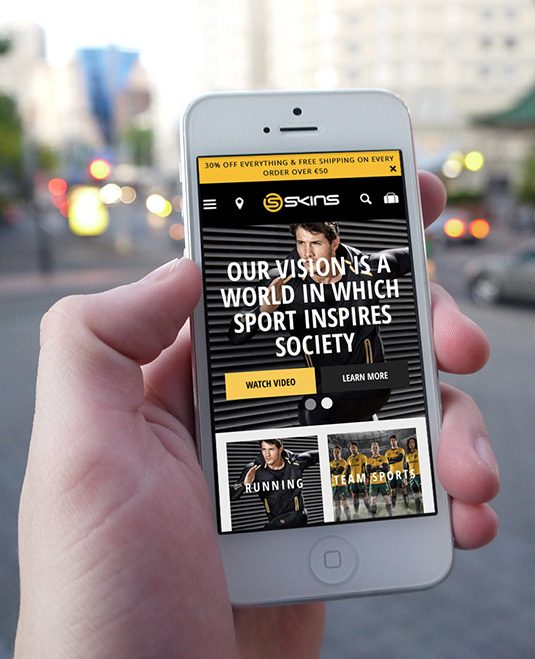 More fans are making use of mobile, with a jump of 72% in transactions.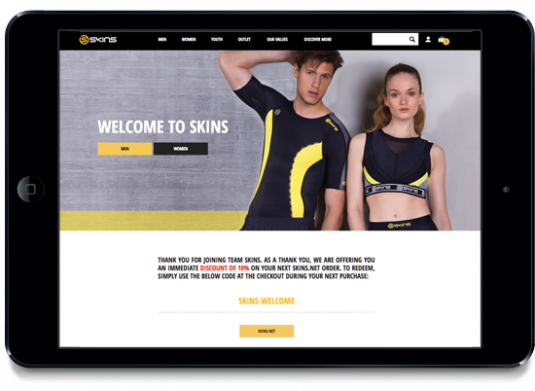 Email direct marketing reporting an increase of close to 400%.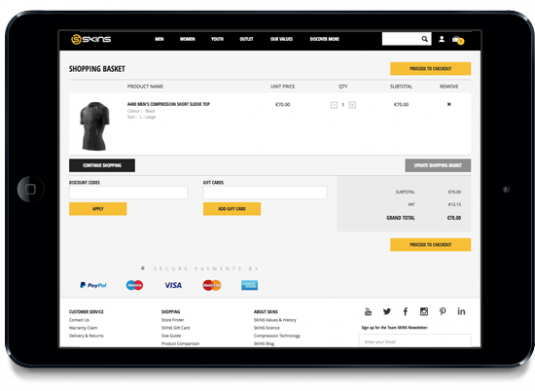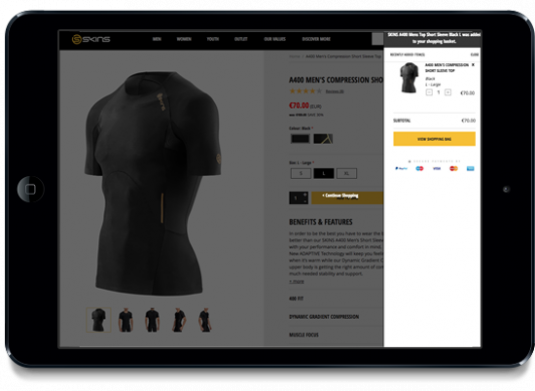 Overall revenue per channel has increased by more than 50%.
"This is just the beginning of a phased set of improvements. But already fans are being reminded that everything SKINS creates, whether compression tights or web links, is built around delivering maximum performance."