Brand strategy/Digital products & services
A leading game studio's brand world, taken to a new level.
Guerrilla Games' brand and website needed to keep pace with an evolving industry as well as developments in design and best practice.
The launch of a new game franchise and the acquisition of a studio in the UK was the perfect opportunity to bring Guerrilla up to date. Our solution needed to do justice to their stunning work, highlight their strong, independent personality and attract the best people in the industry.

Mobile templates were also made to integrate seamlessly with job application software for candidates on the go.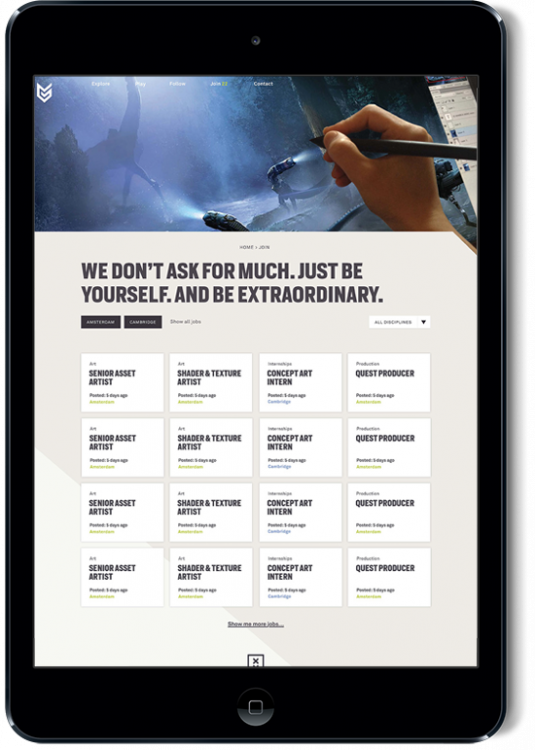 Despite using full screen imagery and video, average load time for a page is a brisk 2.5 seconds.
We also combined a bold, new typeface with a fresher colour palette to create an awesome, but welcome impression of the new Guerrilla.
Not only are job applications growing, but 25% of candidates continue to browse after submission.