Digital products & services/Activation
Helping drivers discover their automotive soulmate.
We were tasked with launching the new Peugeot 108 in the Netherlands and inspiring people to take a test drive. 
Consumers see little difference between cars in the compact category. But this one was different: it comes in 8 customisable design themes to match different personality types. 
To move people emotionally, we created a more personal connection between them and the 108 design options. With traditional advertising not equipped to achieve this level of interaction, we created an app and roadshow experience that matched drivers with their perfect 108 design theme. All in the name of creating love at first sight. 
Getting personal with our destination app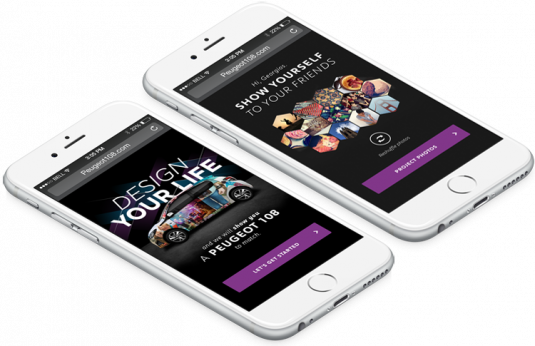 Brand awareness and positive perception increased by 24%.
Peugeot pops up around Holland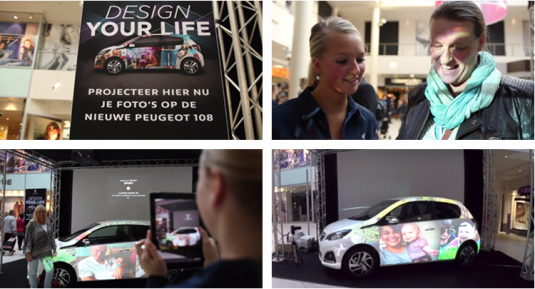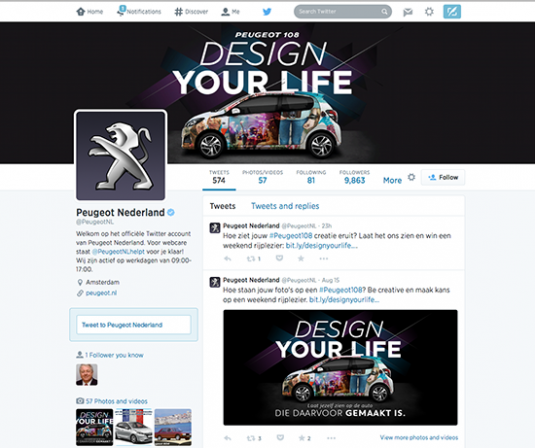 Referral traffic through social channels increased by 45%.
"Car advertising usually falls short when it comes to connecting with customers on a personal level. But taking an innovative approach proves that it can be done, and done brilliantly."